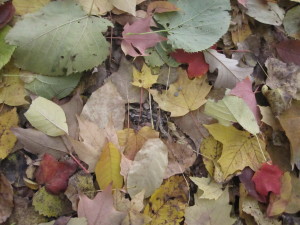 How could I not write a post on Thanksgiving?  Thanksgiving is such an inspiration to me.  Thankfulness is such a gem of limitless price.
"Godliness with contentment is great gain" 1 Timothy 6:6
Great gain is not having what you want but wanting what you have as they say.   I can walk into any store tomorrow and be absolutely overwhelmed by new and shiny treats calling my name.  Yet, I can walk into any thrift shop and find row after row of items that once caught someone's fancy but are now discarded as extra clutter, unwanted items donated in hopes that someone else will find their value.  Why do we feel such a thrill at the prospect of owning something new only to take it for granted later?   Before we know it, we have made ourselves poorer.  We have traded contentment for want.
The Lord is my shepherd I shall not want. Psalm 23:1
We were not meant to live with a sense of lack at all.  We were designed to receive. Yet our receivers can be broken and sometimes we are tuned into the wrong station.   We try to get from things what God can only give.  That sense of identity, significance and comfort will only be satisfied by tapping into His frequency.  We need to tune out the voice that says we lack,  that we need more, or that we need to fix ourselves and others.
Instead, we can come and buy without cost from our Father.  We can ask and we shall receive.   He will apply the salve to our eyes that we can see the endless resources and opportunities before us.  He will remind us we are loved, favored and blessed.  We are the apple of His eye. He is so pleased with us.  He loves our presence and cares about what concerns us.  We are part of a bigger picture and He is leading us and He is well equipped to guide  and prepare us for all that lies ahead.  He will remove the heaviness of false responsibility and remind us that He bears our burden.
Go ahead and receive that gift of contentment He is offering.  Ask Him to restore your sense of delight in the gifts around you.  To appreciate the warmth of home, the rising sun, the breath in your lungs and the lives around you.  You are in His will.  He will make all things work together for good.  Sometime the best way to receive is to let go of fear and worry. All you need do is believe.  Believe that He has given you spiritual eyes and choose to use those to see with your heart.  He has given you a new heart.  One of flesh and one that can see by faith.  You are not what your mind conjures up and what you doubt and fear.  Those are shadows.  Reality is found in His love displayed on the cross and His word.
We can put our hand in His hand and cast our cares upon Him for He does care for us.  This is something for which we can truly be thankful!