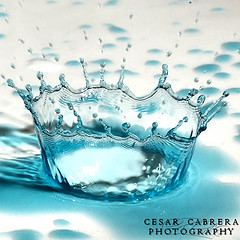 He gives a crown of beauty for ashes!
Lately, I have been thinking about identity.  It really shapes our lives and can drive us in many ways.  Who we think we are influences all of our choices.  I have felt at times that my choices have defined who I am and that they put limits on me.  If only…
Here is what has brought me to a better place:
I let my identity apart from God die.  For I was buried with Christ in baptism and now I am raised to newness of life in Him.  This means I am
beautiful
renewed
redeemed
chosen
~and united to my Bridegroom forever.
The things I choose to do are still unique beautiful expressions to the Father but they do not define me.  This is opposite to the world's view and all we have been taught.  However, it is the way to stability and freedom.  We do not need to "become" something for God.  He has "become" for us and He gives us new life!  He gives us His life.  It is already ours.
You act differently when you believe that something is already yours.  The pressure is off.  You can relax and there's an excitement and joyful expectation.  This is how we live and move and have our being in Him.  In this state, we are actually tuned in to the voice of God.  We can receive His words because our heart is soft, trusting and ready to believe.
This is not about hyper-spiritual, mystical life.  It is about living the way he designed me to live.  Maybe He wants to show me the amazing sparkle of sunlight upon a drop of dew.  Maybe He just wants to open my eyes to beauty so that He can say, "I made this for you and I just want to remind you that I love you, I will never leave you, and I am here."
If we let our hearts be a place where He can rest, we can experience:
Come to Me, all you who labor and are heavy laden, and I will give you rest.- Matthew 11:28
If we lay aside the expectations of the world and the expectations we place on ourselves, we can instead take his easy yoke and light burden. Let him bring peace like a river to saturate your soul.  Let him take you by the hand and lead you to green pastures beside still waters and let Him restore your soul.
Close your eyes and put your hand in His.  Keep walking into His gardens and let Him bring you to His table.  He will pull out the chair for you.  He will tip your chin up so that your eyes meet His.  He will peer into your soul with eyes that flash love that breaks through like sunbeams into your heart.  At His table you will find provision for your every need.  He will sit with you and encourage you to take and eat. Receive what the world could never give and receive what the world has taken away.
As you get up to go you realize you are dressed in His robes of righteousness with a crown of beauty on your head.  You have the acceptance of the Father and the delight of the King.
He loves everything about you and sees no flaw in you because He sees you in Christ.  Christ's work is finished, perfect.  That's the way He sees our lives.  This is why we can call things that are not as though they are.
Because they really are.
We just need to receive.  Open the latch on the door and let our True Love in.
Without trying, without knowing it, he is changing us and changing everything.
So live your ordinary life ~ with Him.
It will become a whole new experience.   It isn't that circumstances are different necessarily, but that your perception is different.  You begin to attract your destiny because you know who you are.  You are no longer seeking your destiny; you know that it is unfolding before you